June 15th, 2020
I remember growing up when dad on the weekends would be up and out of the house heading to his favorite fishing hole before us kids were out of bed. He'd come home with his catch for the day and a sunburn except around his eyes where he wore is aviator style sunglasses. I miss his fishing stories and the fish that got away.
I have dad's old fishing tackle box
June 1st, 2020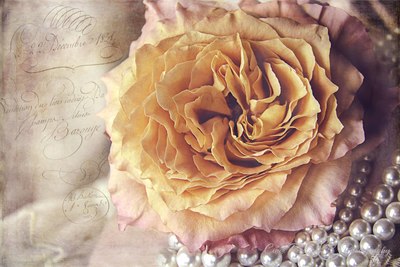 I hope you are all doing well. A lot has changed in the past 5 months. I haven't been around since late January. I've been adapting to a new way of life like many of you and I've been busy creating.
Over these last 5 months I've been doing a lot of thinking about where I want to be with my photography and fluid art. I love doing both, but for the longest time I couldn't decide on whether or not to keep the fluid art. Photography has always been my first love and will continue to be, but I have grown quite attached to fluid art. I started fluid art paintings when I got myself in a serious rut with my photography and while looking for inspiration I found fluid art. So here's the scoop..
June 10th, 2019
Day 1
Photography and gardening are two of my favorite things to do, but lately my photography has been taking more of my time and unfortunately the gardens have suffered. A lot of my floral photography comes from my gardens. So I needed to figure out how to keep them and still do my photography.
So this year I've decided to downsize my gardens to a more manageable level. I'm keeping my front perennial garden, my peony garden,
June 3rd, 2019
Most photographers myself included have photos that they've taken and have tried to process them, but that photo was missing something, but you like it enough to keep it. So for now that photo heads to the archives until that one day you have some extra time to go through those archives.
That's what happened

Also if you haven't already subscribe to my email list and get all the latest updates, newsletters, promotions and more. You can follow me on Facebook and Instagram too. Check out my June Newsletter.
May 29th, 2019
This got me excited to work on a new series "Vintage Tools". Coming soon.
May 23rd, 2019
In step 7 I slightly torn the edges of the photographs and touched them up with some pan pastels to give them that aged look. I then glued down the metal lace pieces which were a bit tough since they didn't want to lay flat and I also glued the skull and cross bones. Once those were all dried which I left over night I add a tiny skeleton key in the center of the metal lace. I also added 3 small rose lace pieces at the ends
May 20th, 2019
Every now and then I see a contest and enter a photograph or two depending on the contest rules. Often times I enter these contests and never win because of so much competition. But this past week I entered a contest "Weekly Photography Challenge Vintage Old Style". I scanned through my photographs and found the "Sewing Room" that met the criteria and entered it
May 16th, 2019
I've been practicing my mixed media collages using my photography....it's been slow, but it's getting there. In the photos following you'll see the steps I took from beginning to end. Really though the beginning is an idea, then I go through my bits and pieces of materials that I've collected and see what works and what doesn't. Sometimes I have to hit the craft stores to find what else I want. I photograph each idea then look through them to decide which one I like best, kind of like a story board. Often times I
May 13th, 2019
So for the last month in a half we put our house on the market and then took it back off. For all kinds of reasons which I won't go into. During that time I had packed up a lot of my things for selling purposes and I fully expected to be moving, when in fact I've created total chaos and had to unpack everything. So the past week I've spend time painting my bedroom and redesigning my studio in hopes of