November 18th, 2020
To start this photo shoot I had purchased these beautiful baby's breath and wasn't quite sure how I wanted to portray them. The background I chose was my first choice, then proceeded to find a vessel to put these lovely little flowers in. After many changes I chose this black milk jug that worked well with the background.

Now it was time to set up the base or table. I added the blue fabric for some color then used my favorite linen table cloth and lace doily.

Now for some details...I had found
November 11th, 2020
When 2020 began I was so excited for the year to come. Excited about new art shows and creating lots of new artwork. I was ready for a very productive and profitable year. But just the opposite happened.

Everything came crashing down when Covid-19 reared it's ugly head. Like many of you I kept hoping it would end soon, but it didn't. I kept waiting and waiting for a glimmer of hope, but nothing...I wanted to go shopping for props, flower, paint and craft supplies, but going out wasn't an option. So I started into a routine wearing my mask and slowly started to venture out when shops were allowed to open.
October 28th, 2020
What kind of story can you get from this photograph or for that matter how many?

I love creating photographs that can tell a story or sparks a memory. Creating these photographs allows me to let my imagination go...

The concept for this photograph is "A Walk In My Garden". In my garden I have birdhouses and I love watching the different birds and identifying new birds as well as gardening and cutting flowers to photograph. With these thought in mind I then decide what I need for props and what type of background I want. Now I start putting the story
October 21st, 2020
One of my favorite holidays! I love watching all the old horror movies and learning about Halloween's history. But what I really love is creating art work that reminds me of Halloween. Challenging my imagination to create a photograph or painting the represents Halloween.
Here are some photographs and fluid art paintings that remind
October 15th, 2020
So I've been on vacation and during that time I had every intention on doing a lot of photo editing and preparing for my metallic collection. Well the collection is coming along nicely, but unfortunately I won't have it ready in time for my November launch. Why...it's called technology. Unfortunately my computer has decided that lightroom and photoshop upgrades were too
October 15th, 2020
My art tells my story. You could learn a lot about a person through their art.
Every one of this images tells a story about me.
Looking at these images you could say that I like flowers, seashells, collecting old things, scary things, fishing, painting abstracts, bold colors,
June 15th, 2020
I remember growing up when dad on the weekends would be up and out of the house heading to his favorite fishing hole before us kids were out of bed. He'd come home with his catch for the day and a sunburn except around his eyes where he wore is aviator style sunglasses. I miss his fishing stories and the fish that got away.
I have dad's old fishing tackle box
June 1st, 2020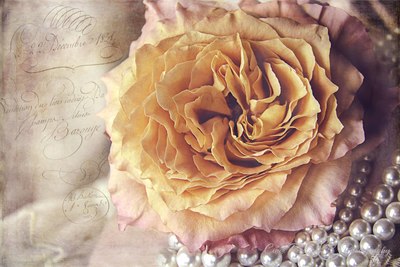 I hope you are all doing well. A lot has changed in the past 5 months. I haven't been around since late January. I've been adapting to a new way of life like many of you and I've been busy creating.
Over these last 5 months I've been doing a lot of thinking about where I want to be with my photography and fluid art. I love doing both, but for the longest time I couldn't decide on whether or not to keep the fluid art. Photography has always been my first love and will continue to be, but I have grown quite attached to fluid art. I started fluid art paintings when I got myself in a serious rut with my photography and while looking for inspiration I found fluid art. So here's the scoop..
June 10th, 2019
Day 1
Photography and gardening are two of my favorite things to do, but lately my photography has been taking more of my time and unfortunately the gardens have suffered. A lot of my floral photography comes from my gardens. So I needed to figure out how to keep them and still do my photography.
So this year I've decided to downsize my gardens to a more manageable level. I'm keeping my front perennial garden, my peony garden,